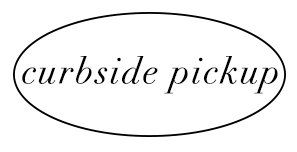 Limited Edition Diptyque Set of 5
Regular price
$85.00
Save $-85.00
/
---
Diptyque gathers five miniature candles in a reusable limited-edition box. The perfect gift to discover five of the Maison's timeless and emblematic scents: Baies (Berries), Roses, Figuier (Fig Tree), Mimosa and Feu de Bois (Wood Fire).
Baies (Berries), the tangy coolness of blackcurrants blended with the flowery accents of rose. Roses, the fresh, flowery notes of roses blooming in May. Figuier (Fig Tree), the delicious scent of fig trees, with their woody and fruity notes. Mimosa, the sweetness of these small, fluffy blossoms scenting the air with velvety, delicately honeyed notes. Feu de Bois (Wood Fire), the dense, smoky scent of logs crackling in the hearth.

To prolong the holiday spirit and promote a sustainable approach, the packing foam in the gift box can be easily removed and recycled so that the box can be reused to store other treasures.
5 x 35g

Made in France