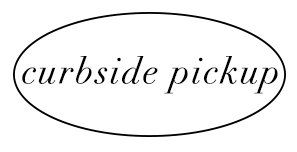 Finial Linen Throw Pillow design by Bliss Studio
Regular price
$420.00
Save $-420.00
/
---
Beautiful custom pillow design by Bliss Studio. In dark natural and toffee this bold accent pillow measures 24" x 24" and includes a 95/5 white goose down feather insert.
Product Dimensions: H: 24" W: 24"
Material: Natural Linen
Hand Embroidered
About Bliss Studio: Unexpected beauty. Sold in luxury boutiques throughout the U.S. and Europe, our decorative pillows reflect multiple design influences, from cutting-edge contemporary to classic rococo. Bliss Studio designers gather inspirations from nature and couture fashion, creating patterns and textures that are stylish, energetic, eclectic, and stimulating...
*Please note this is a special order item and may not be returned.