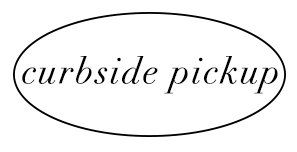 Interior Voyages
Regular price
$60.00
Save $-60.00
/
---
One of the rising stars of interiors photography visits more than two dozen evocative spaces, offering endless interior design inspiration.

With a unique eye that recalls themes once explored by Slim Aarons and François Halard, Matthieu Salvaing's lens does more than transport the viewer to a specific interior. With his artful manipulation of light, he describes, with precision, the feeling that a particular room evokes.

Fueled by a mania for furniture and architectural details, Salvaing highlights the romantic elements of spaces that are often overlooked--a lush, overgrown corner in the luxurious Hotel Ivoire in Abidjan, a cluttered studio in Balthus's storybook "grand chalet" in the Swiss Alps, and a romantic Wong Kar-Wai film set of a Hong Kong that has long gone--offering endless inspiration for fans of interior design.

Voyages Intérieurs explores over two dozen of the most evocative homes of well-known creatives, from painters to filmmakers, alongside some of the most fantastic works of twentieth-century modernism, including works by Aalto, Niemeyer, Le Corbusier, and Barragán. Also included are iconic images of the house in Acapulco that Frank Sinatra shared with Mia Farrow, and new houses by Marcio Kogan, Isay Weinfeld, and Stéphane Ghestem.

Product Overview
Author:

 

Matthieu Salvaing
Dimensions: 10.88"W x 13.37"H x 1.33"D

Page Count: 256
Weight: 5 lb