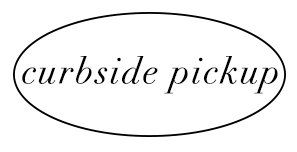 WAVE Aromatic Candle
Regular price
$58.00
Save $-58.00
/
---
Morning at the beach house. Sun, sparkle, and pure salt air.
Drifting fragrance of flowers and seagrass.
A moment of fresh squeezed pleasure.
Wave is a delicious blend of fresh white grapefruit, mandarin, yuzu with hints of driftwood and seagrass.
APOTHIA illuminating cream candles are developed from a unique combination of premium paraffin and soy, blended with intense fragrance into a creamy luxurious balm of solid perfume äóñ rub it into your skin! Named Interior Fragrance of the Year, APOTHIAs award-winning candles take the senses into visions of life at its best. 60 hour burn time.

About Apothia Los Angeles
For over 25 years, Apothia has been the ultimate experience for fashionable trend setters from its Los Angeles flagship. Synonymous with beauty, fashion and style, Apothia products blend art and innovative design with world-class ingredients and craftsmanship.